I'm so excited to start this linkup and challenge with you all! I know I need all the accountability and support I can get!
The goal of this challenge is to get moving. No matter how much or how little you can do you can participate. Linkup and share a fitness related post. If you've started walking, running, swimming. . .tell us how you've started to get moving! At the end of the challenge we will be running/walking a virtual 5k together on June 1st!!!
Who is excited?!
For this first week, I had conflicts and couldn't meet with my personal trainer :( Work has me super busy right now and I was sick and so I am unfortunately unable to share about any workouts with her, but I definitely will next week.
So, what do I do on my own? Right now I'm a big fan of the elliptical. It is just starting to get warm over the last 2 days here and soon I will be giving the couch 2 5k app a try outside! For now, I own an elliptical and do that at home. I usually like to do at least 30 minutes. What I've been doing lately is taking my kindle and going on my netflix app and watching an episode of a show I enjoy. I tell myself that I just have to keep moving until the show is over. It really keeps me going and I find that I want to see the ending and sometimes then want to see another. Why just sit on the couch when I can watch the show and keep moving?
I really find that it keeps me on the elliptical and keeps me from giving up. My schedule has been so jammed packed lately that I don't really have that much time, but let's face it we NEED to make time. My goal for this week will be to keep moving. Make more time for exercise and even do the little things to have me be less sedentary during the day, like taking a walk during my lunch break, when I need to take a break get up and walk to the kitchen at my office to get water. . . just take a little time to move! Yes, you need to be productive at your job, but for me I know I need to get up and have a drink, get the blood flowing and it makes me think more clearly!
What has you moving this week?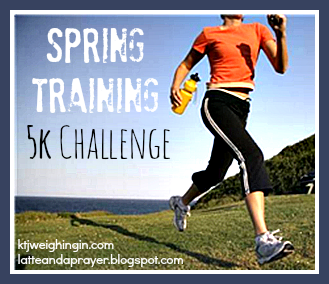 Please follow your team captains,
Kim
and I :)
Write a post about fitness and exercise
Copy and paste the HTML code in your post
(
When you are in the compose screen, click the
HTML
button on the left to switch to HTML view.
Copy and paste
the code from the button. Then click the
COMPOSE
view again to see things like normal)
Visit as many other posts and offer support and encouragement!